PRESENT ACTIVITIES OF IBRF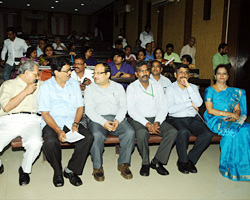 "International Benevolent Research Foundation" (IBRF) envisions providing an impactful forum of dialogue amongst educationists, policy makers, industrial and business community and the media.

IBRF encourages inclusive social development through the spread of universal quality education and supports the involvement of communities and citizens in the endeavour.

1. Consultancy to the selected institutions for the establishment of universities, colleges and centres of excellence besides skill development enterprises with a view to solve the problems of unemployment.

2. Launching of Bachelor?s, Master?s and Doctoral Degree Programmes through mutual and technical cooperation for initiating study and research based activities in the areas of hotel management, catering technology, information sciences, business and related issues of business and administration, geoinformatics, bioinformatics, human rights, intellectual property rights, engineering, medical sciences, geriatric care, disaster management, sustainable development, ecology and environment etc.

3. Conducting environmental impact assessment along with pollution monitoring and control in sugar, leather, petro-chemicals, pharmaceuticals, cement, paper, rubber, steel, thermal power plants and mining industries.

4. Collaboration for scientific and industrial research work for promoting technological innovations in different fields.

5. To institute, honour and award persons and institutions for their contribution towards the development of educational achievements including socio-economic development.